Suge -- Blinded by the Right to an Attorney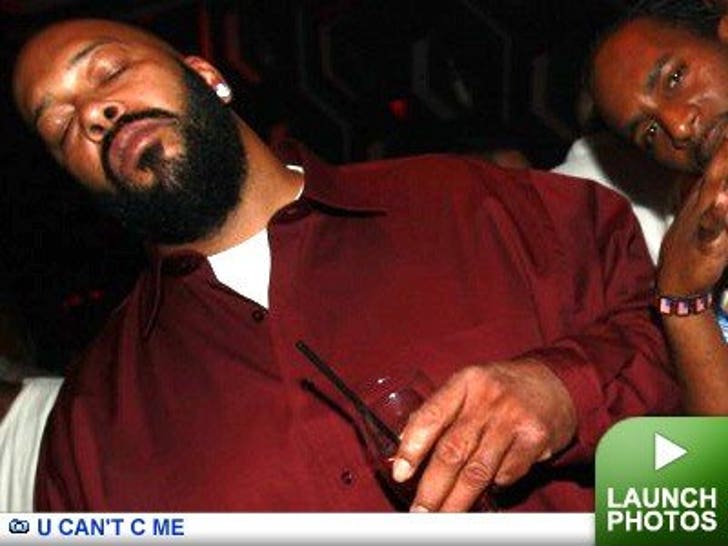 Shockingly, Suge Knight is not flat on his back in this photo -- unlike the last time we saw him this discombobulated!

Just days after being busted in Las Vegas for allegedly going bat guano crazy and beating his girlfriend, SpyOnVegas.com caught Sugey Bear back out on Saturday getting punch drunk at club Rain inside the Palms casino.
Suge must have had one hell of a post-arrest celebration -- his eyes are slammed shut in every photo!