Bang Bang -- Jesse James Sued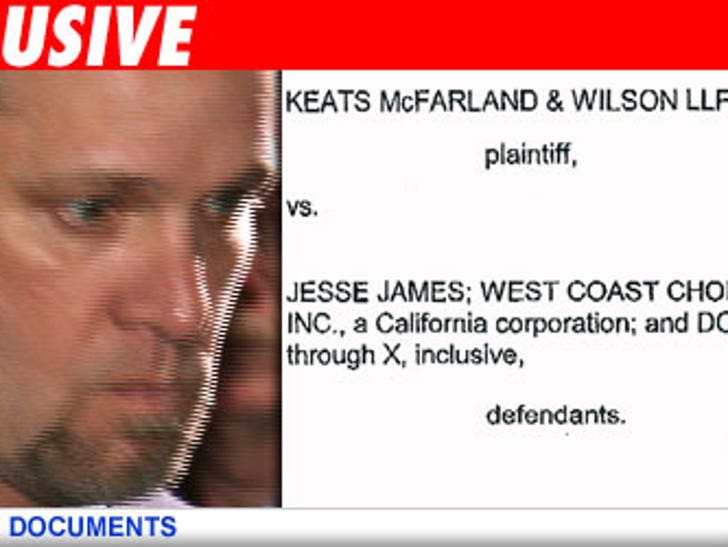 Apparently Sandra Bullock's "Speed" residuals may have run dry, because her hubby is having trouble paying his bills.

Mr. Sandra Bullock is being sued by his former lawyer for $327,533 in unpaid fees. Jesse is the owner of West Coast Choppers -- which has a huge celeb clientele -- so he shouldn't be hurting for dough.
Calls to James were not returned.