Promoter: Pepe Aguilar Es No Bueno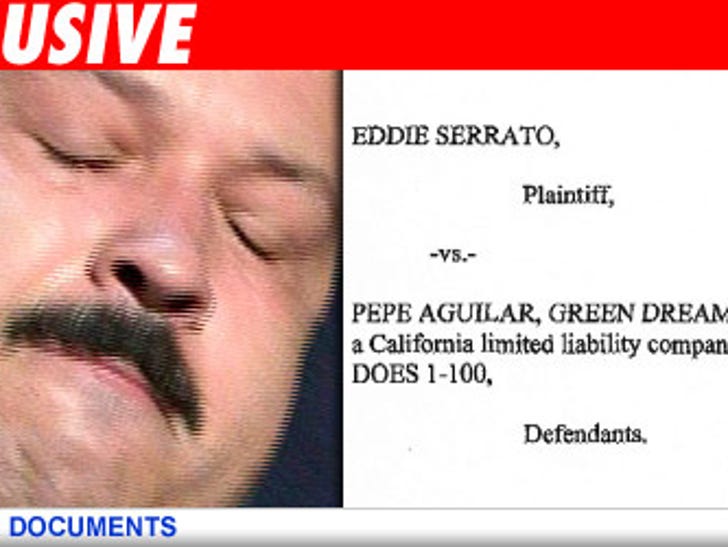 Mexican singing legend Pepe Aguilar is accused of being the bad guy in an old-fashioned standoff after he canceled two concerts minutes before each show.

The concert promoter who filed the lawsuit minutes ago in L.A. County Superior Court claims he had a two-show deal with Aguilar -- in which he was supposed to pay a hefty deposit before each one of Aguilar's concerts, and the remainder in cash three hours before each show.
Here's where it gets a little shady. The promoter admits he paid the deposit money after the deadline because he was under the impression that the deadline had been waived. Even though he was $100 short of the contracted deposit he owed for concert #1 and $10,000 short of the contracted deposit he owed for concert #2, the promoter claims Aguilar accepted the money and should have started a serious PR campaign to promote the concerts on local radio stations. Of course, the promoter claims Aguilar dropped the ball, and never went on the air.
It gets even shadier -- Aguilar showed up to the first concert in Boise, Id. expecting to get the remaining money for that show -- $40,000 -- in cash. The promoter says he only had $30,000 and blamed his cash shortage on the fact that Aguilar didn't promote the show, thus not selling tickets, thus not making the promoter any money. That's when Aguilar allegedly told the promoter he wasn't going to perform.
The next night, a similar showdown occurred backstage in Salt Lake City, Utah -- again the promoter didn't have enough cash, and again Aguilar refused to perform.
Aguilar eventually wrote an open letter to his fans, skirting the blame for the flaking. Now, the promoter is suing for more than $700,000 claiming the whole thing is Aguilar's fault.
Calls to Aguilar's reps have not yet been returned.