Whoopi -- Will McCain Go All 1864 On My Ass?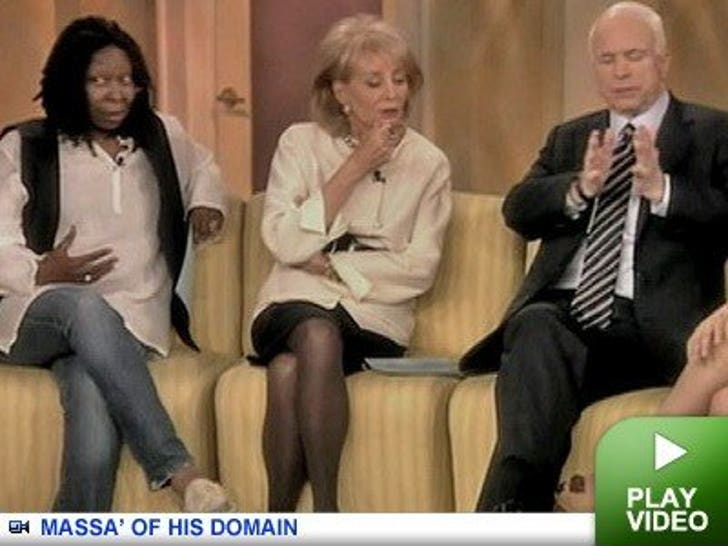 Whoopi Goldberg tried to bait Sen. John McCain into saying something stupid today on "The View" -- by wondering whether he would turn the White House into a plantation.

Awkward, awkward, awkward. As always, that kwazy Barbara Walters saved the awkward day with one of those hilarious race-imperialist quips that just kill.