Big Bro Walks Over Memphis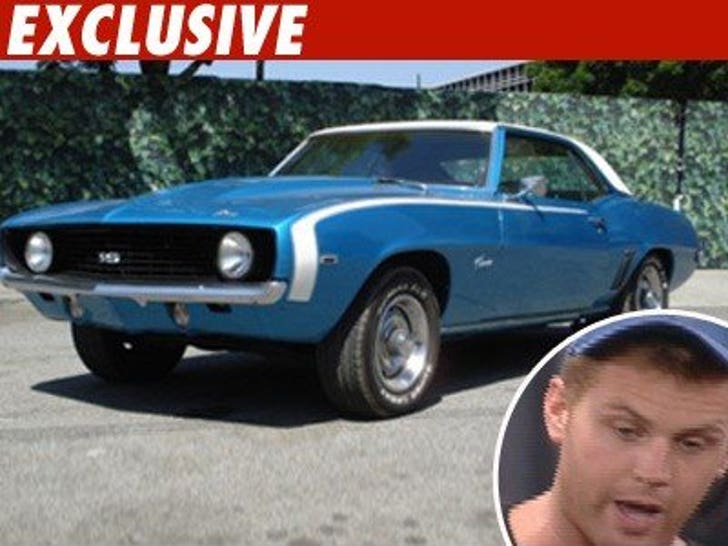 "Big Brother" is in a little doo doo this AM.

In the first episode of BB10, Memphis won a sweet 1969 Camaro in a car-pulling contest (don't ask). Small problem -- "Big Brother" couldn't give the car away because the show didn't own it. We're told someone else actually held the title. In fact, the car had already been returned to the owner almost immediately after the contest.
Memphis the Mixologist was none the wiser because no one told him about the snag while he was inside the house. But on Tuesday, Memphis gained his freedom, losing to Dan, and learned the car he had come to treasure wasn't really his. Another problem -- the car has been repainted since it was on the show.
We're told producers are now scrambling to buy the car from the real owner. Sources say the real owner will turn the keys over for $24,000. A '69 Camaro online sell for anywhere between 7 and as much as 80 grand. Fact is, Big Bro doesn't have a lot of bargaining power, so they are more SOL than HOH.
We made several calls to "Big Brother" -- so far, no comment.