Mr. Toad's Wild Sexual Assault Ride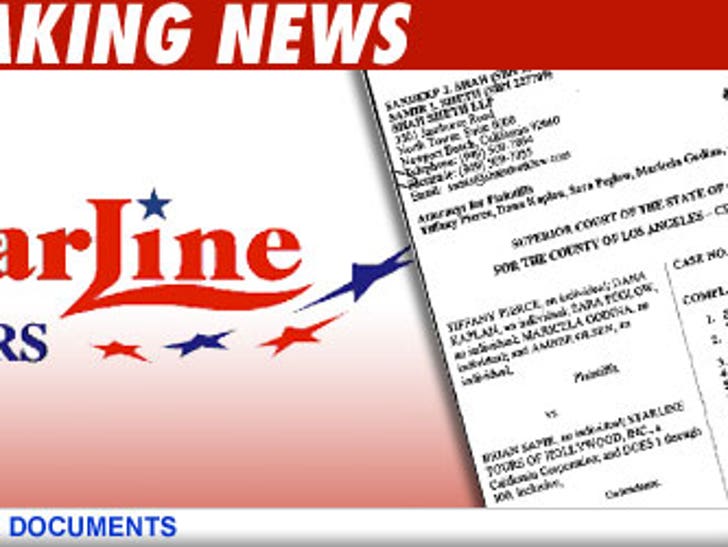 This is one way to see Hollywood: Starline Tours of Hollywood is being sued by five women who claim the driver sexually assaulted them and called them "ni***rs, bitches and dykes."

The women allege, among other things, they got picked up by Brian Sapir in a "smoking" Cadillac. He claimed to be with Starline. They say Sapir "bruised," "scratched," "sexually battered," "groped," and grabbed their breasts -- not to mention that he peed in the street.
They say they begged Brian to let them go, but he held them hostage for $25, and they had to forcibly eject themselves from the car. Here's the weird thing -- they stayed in the car through it all ... even though they thought he was "doped up."
Starline tells us Brian was not an employee at the time of the alleged incident a year ago. By the way, there's a typo in the suit...the incident allegedly occurred last year, even though it says it occurred September 22, 2008.