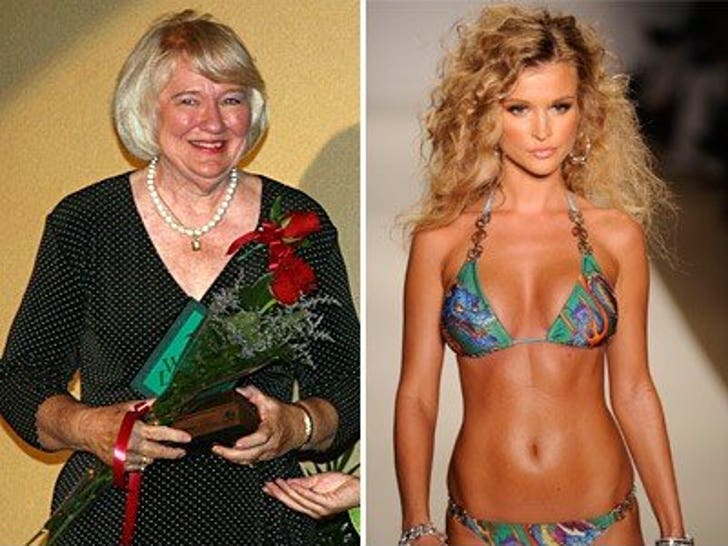 People in Illinois don't know whether they are voting in the upcoming election for an older white-haired Republican or a young, hip ... Playboy model?!

According to the Peoria Journal Star, some voters attempting to run Internet searches on 63-year-old Joan Krupa (left) -- who is running for the Illinois House of Representatives 92nd District -- are instead turning up info on similar in name only, 29-year-old former Playboy cover girl Joanna Krupa (right). Now that's a candidate for change!
It's safe to say Joanna won't be doing any Joan impersonations on "SNL."