Team Blonsky Leaves Reege Unscathed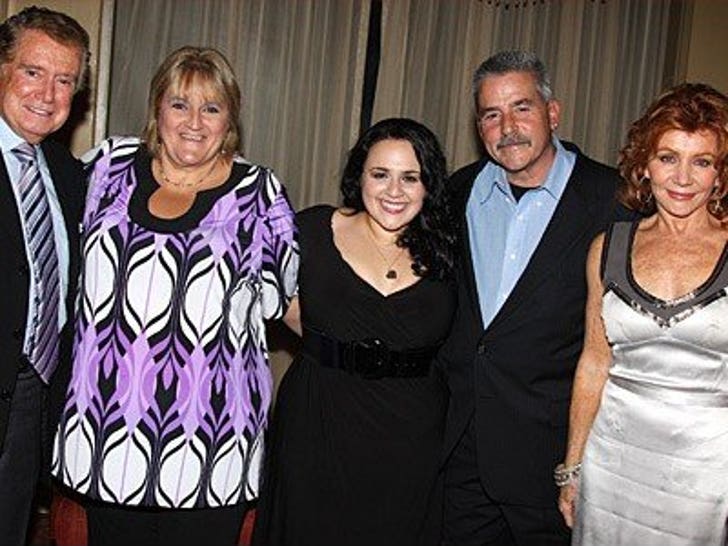 Nikki Blonsky (center) and her father Carl (along with mom Karen) put down their airport fight club gloves long enough to pose for friendly pics with Regis Philbin (far left) and his wife Joy (far right) in NYC on Wednesday.

In August, Carl spent nearly two weeks holed up in a Turks and Caicos jail after he and his tough "Hairspray" diva daughter got into a bitchfight with "America's Next Top Model" wannabeen Bianca Golden and her fam. They're all due back in court in December.