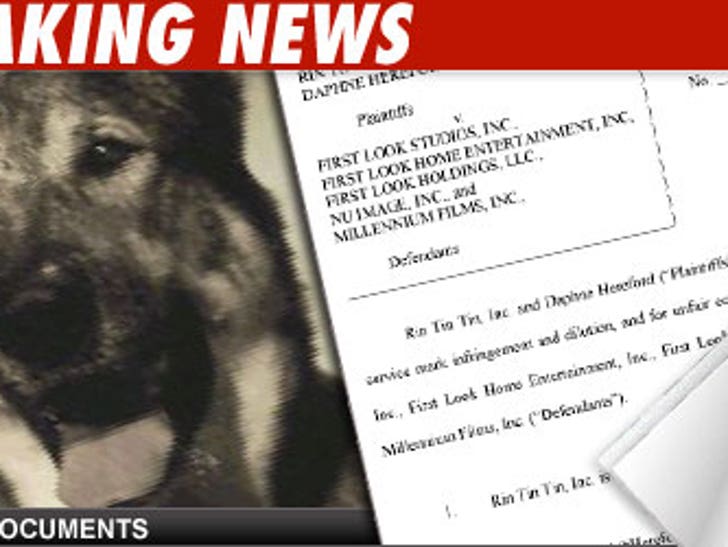 The woman who controls those sons of bitches called Rin Tin Tin has her fangs all out about a new movie called "Finding Rin Tin Tin."

In a lawsuit, Daphne Hereford claims she owns the rights to the name Rin Tin Tin, as least as it applies to any "live German Shepard puppies." Hereford says the movie violates her trademark. She wants damages but -- more hilariously -- she wants all copies of the movie destroyed.
Seriously: Read this lawsuit and you will know the meaning of tintinnabulation.