Polar Bears, Wolves and Moose? Oh My!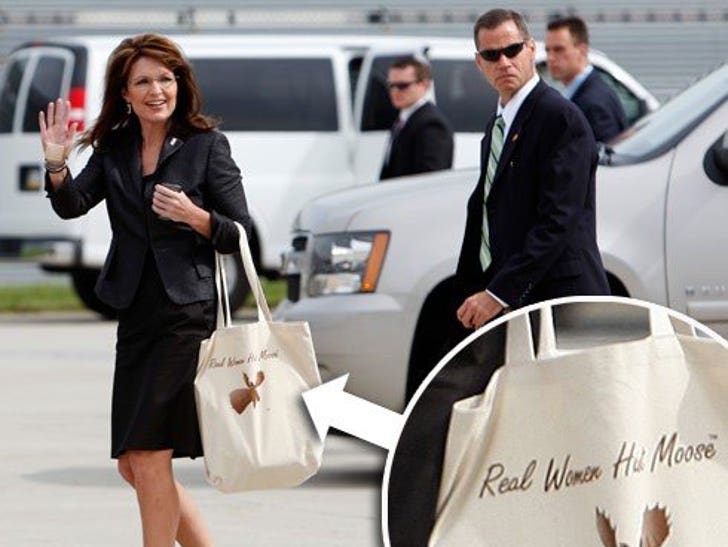 Gotta give her points for trying to go green with her ECO friendly canvas bag -- although the tag line, "Real Women Hunt Moose" could use some work.
Guess when it comes to certain sneaky, and notoriously vicious animals, nothing makes a woman feel more alive than a well-placed bullet between the old antlers. So much for the PETA vote.