Lindsay Lohan: My Depo Is My Business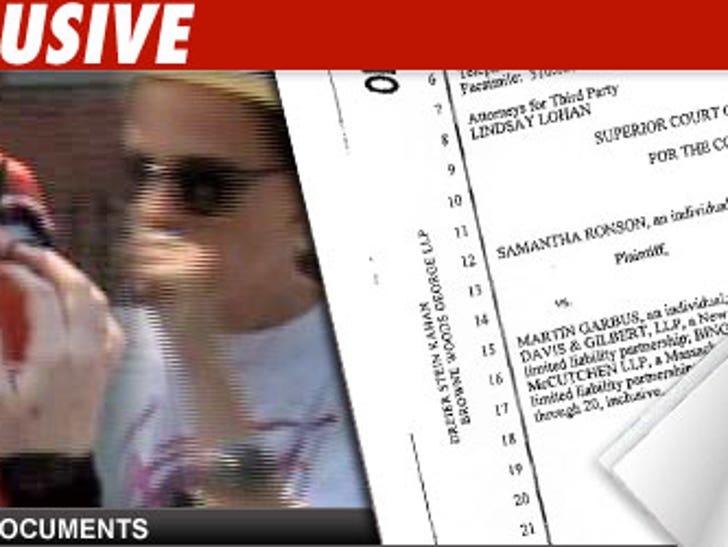 Lindsay Lohan is worried about a possible video of her hitting the Internet -- and surprisingly, it's not a sex tape. Sorry, ladies.

Quick catch-up: Samantha Ronson is suing her former lawyer, Martin Garbus, for malpractice after she lost a defamation case against blogger Perez Hilton -- who claimed Lohan's 2007 coke bust was all her fault.
Lohan is now being called to testify by SamRo's former attorney, but she is demanding her deposition not be videotaped. In a motion filed yesterday, Lindsay says she is worried because Garbus intends to question her "about the details of the drugs allegedly found in the car and of her alleged romantic relationship with Ronson."
LiLo fears if the tape is released it will hit the Internet big time (who, us?) and cause her "unwarranted annoyance, embarrassment, oppression, undue burden and expense."
Linds is so worried about her testimony, she is requesting a private location for the depo, minimal witnesses to her testimony and a sealed transcript that would only touch the hands of a few key players in the case.