Gerard Butler -- Tee'd Off After Beatdown Q's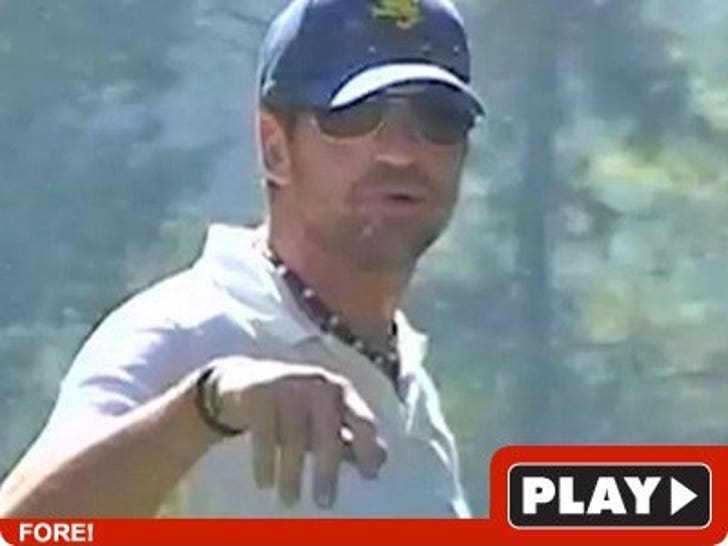 A couple obnoxious photogs were all over Gerard Bulter's ass while he was trying to get a round of golf in yesterday.

The dude accused of beating down a photog a couple of days ago had a driver in his hand -- but instead of going all Jack Nicholson on the snappers, Butler simply shot them a death smile instead.
Dealing with a coupla' putts is par for the course.