Hef's Evil Twins Leave Their Mark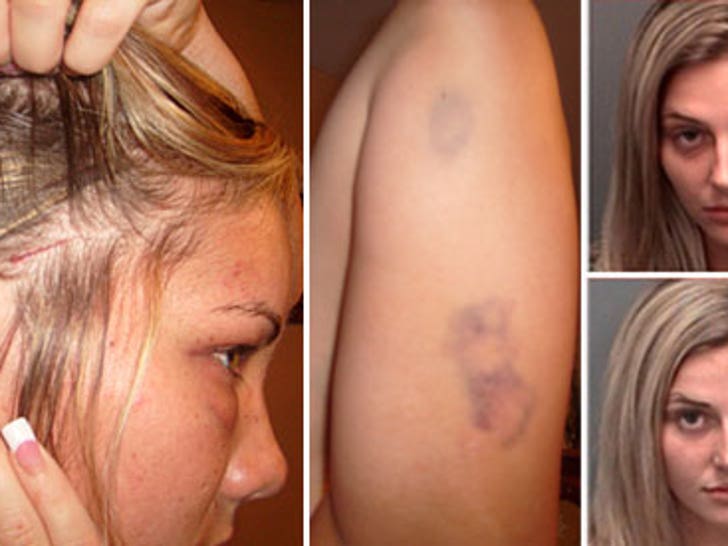 It's said twins are double the pleasure, double the fun -- but when it comes to Hugh Hefner's new girlfriends, Karissa and Kristina Shannon, it's also double the ass whooping.

These photos show the damage caused by the Shannons after they allegedly beat the hot sauce out of their Wing House co-worker, Erica Civello, at a Fla. house party back in January. According to Erica's father, the cut on the side of her head came from a viscous attack with a beer bottle compliments of Kristina.
Erica suffered a concussion during the attack. The twins were arrested for felony aggravated battery, but only received probation and were ordered to pay fines.