Hef's Girls Put the Jail in Jailbait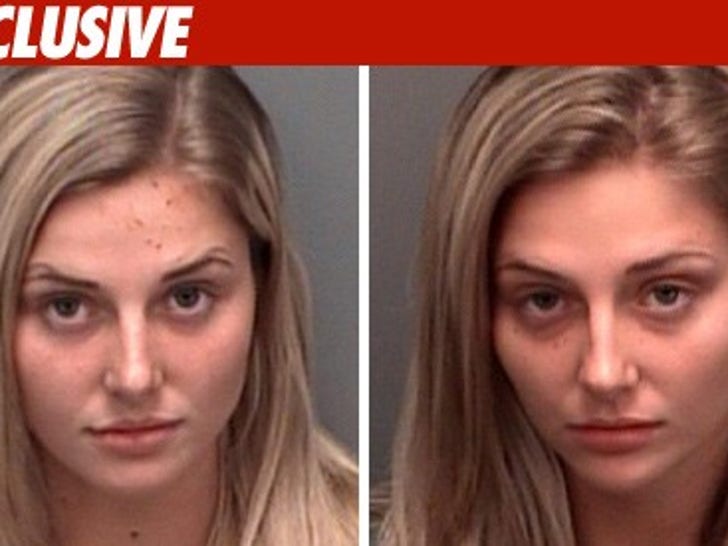 Hugh Hefner, 82, likes 'em young, blonde ... and bad.

Turns out Hef's 19-year-old handpicked twin successors to the throne of Holly, Bridget and Kendra come with a checkered past. Karissa (left) and Kristina Shannon (right) -- who have recently moved into the Playboy Mansion -- were both busted by St. Petersburg, Fla. police for felony aggravated battery back in January. They both received probation and were ordered to pay restitution to the two victims.
Karissa also has a misdemeanor battery charge on her record from 2007. Atta girl!
UPDATE 6:40 PM PT: We just talked to a relative of one of the victims and here's what they tell us went down. The twins went out after work with one of their Wing House co-workers, Erica Civello, to a house party. Kristina allegedly started arguing with Erica, and Karissa came up behind her and hit Erica over the head with a bottle of beer and they both "jumped her." Erica suffered a concussion.