Pap Fight Not Spidey's Fault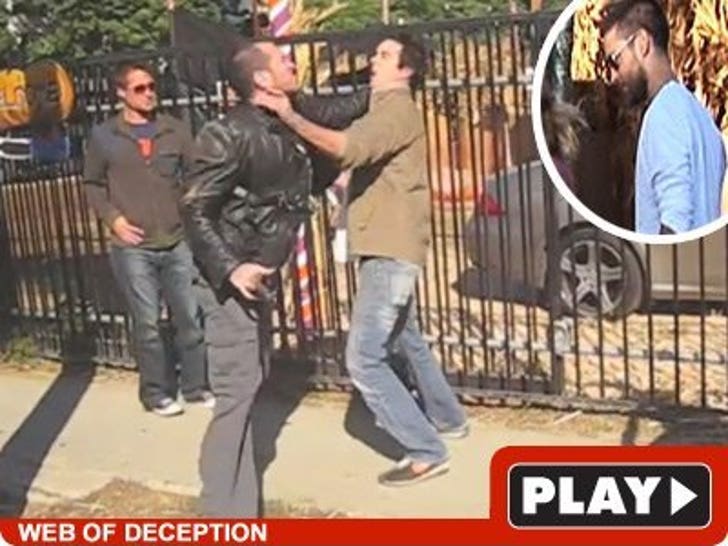 Spider-Man doesn't start fights with paparazzi -- unless they're trying to take over the world or something.

But alas, that wasn't the case this weekend. Various reports suggest Tobey Maguire was somehow involved in a pap fight that went down outside a posh pumpkin patch in West Hollywood. But Tobey and his fam arrived after fists started flying.
With great power, comes great responsibility ... not to beat up photogs.