Birdman Accused of Using Lil' Wayne in Scheme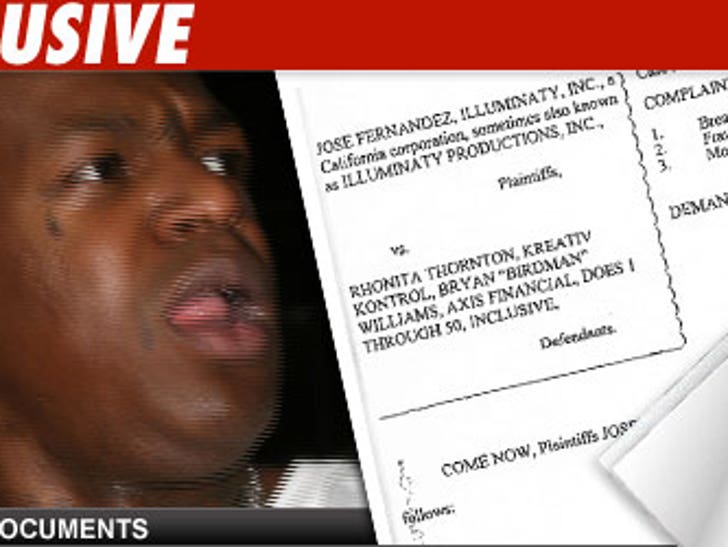 Fool a concert promoter once, shame on you. Allegedly fool a concert promoter three times -- you're getting sued.

Birdman -- the guy who runs Cash Money records -- is being sued for allegedly taking $275,000 to put on a Lil' Wayne concert in Miami ... and then backing out over and over again. Now the promoter wants his money back.
But the best part of the suit, filed today in L.A. Superior Court, is that Birdman is accused of backing out of one of the shows because "the weather was too cold." In Miami.
Meanwhile, Birdman was photographed giving Lil Wayne a briefcase filled with a million dollars in cash last week. Makes ya wonder...