High School Nude-ical -- Hardcore Screw-Up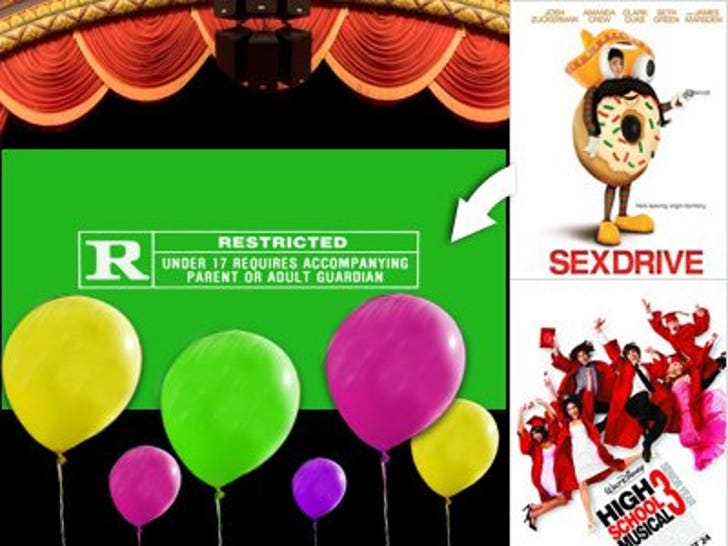 A bunch of parents brought their kids to see Zac Efron in his G-rated High School songfest -- they got full frontal nudity instead.

It all went down in God-fearing Utah -- where managers at a South Jordan movie house decided to move a screening of "High School Musical 3" to one of its bigger theaters at the last minute.
But here's the fun part: according to the Deseret News, someone forgot to swap out the movie reel on the projector -- which was set to show the R-Rated flick called "Sex Drive."
Suddenly, it was lights, camera, and all sorts of sexually explicit material.
The parents freaked and the movie was stopped as soon as employees could reach the stop button. No word how many people stayed to watch the rest of the movie -- not HSM, the other one.