Hypnotized Guy Injured on Imaginary Horse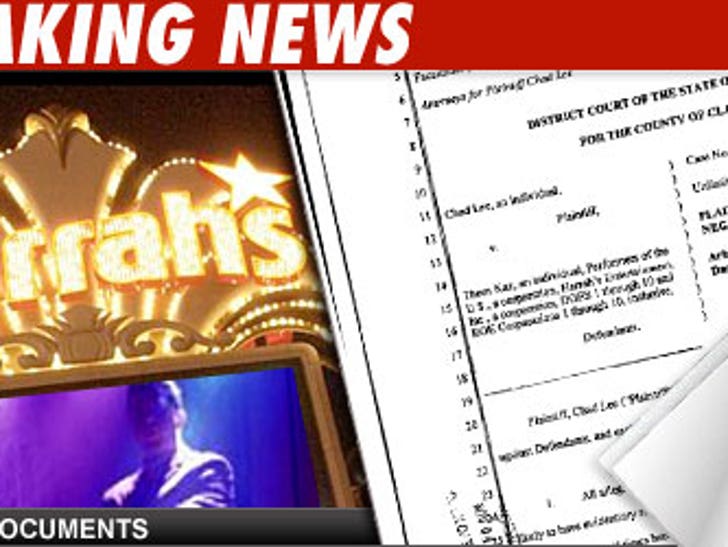 Some poor bastard who was hypnotized into believing he was riding a horse on a Vegas stage wants payback after steering his invisible steed right off the damn stage.

In a Nevada suit, Chad Lee claims that last year, hypnotist Thom Kaz put him under a spell during his Vegas show at Harrah's. He also says Kaz told Lee to "look between his legs and ride a prop," commanding him to believe it was a "black horse." Then, says Lee, he "ran off an elevated stage with the prop between his legs believing he was riding a black horse."
The lawsuit claims Lee was injured, but fails to be specific. Can you sue over injured pride?
Harrah's couldn't immediately be reached for comment.