Big and Rich Singer Sued for Bloody Hotel Fight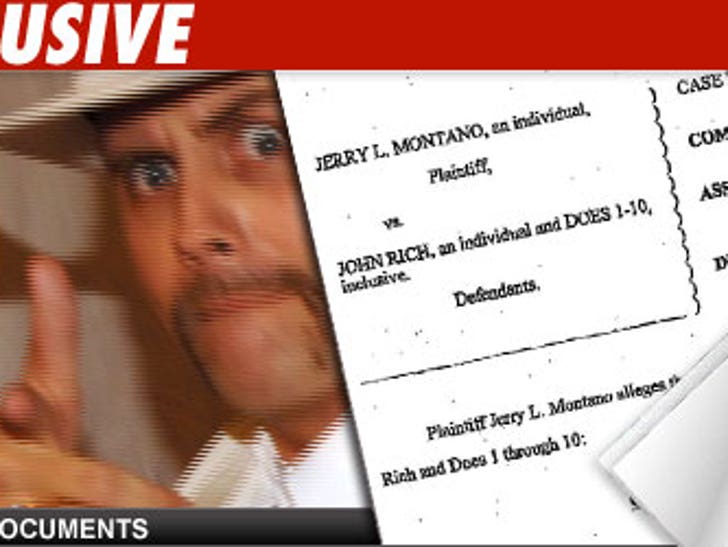 The dude who got his ass kicked by the guy from Big and Rich is finally fighting back -- 'cause even with a busted nose, he can still smell a payout.

Jerry Montano (ass-kickee) is suing the chaps off John Rich (ass-kicker) for that October beatdown in which the country singer turned Jerry's face into a swollen, gushing, bloody mess inside Rich's room at the Mondrian Hotel in L.A.
In the lawsuit, filed Monday in L.A. County Superior Court, Jerry claims that before the violence, he was warned by Rich's business manager that the star often became "extremely violent when drunk" -- but even with that warning, he decided to go back to the guy's hotel room anyway. While in the room, Jerry claims Rich became "increasingly violent and belligerent" over a girl -- and that's when all hell broke loose.
Now Jerry is suing for an undetermined amount for costs related to the "cuts, scrapes, permanent scarring, swelling, and bruising to his lips, jaw, face, teeth and nose." Montano told us last month that he wasn't going to press charges -- but Jerry didn't tell us he wasn't gonna charge for it.