Suge Sues Kanye: Your Fault I Got Shot, Robbed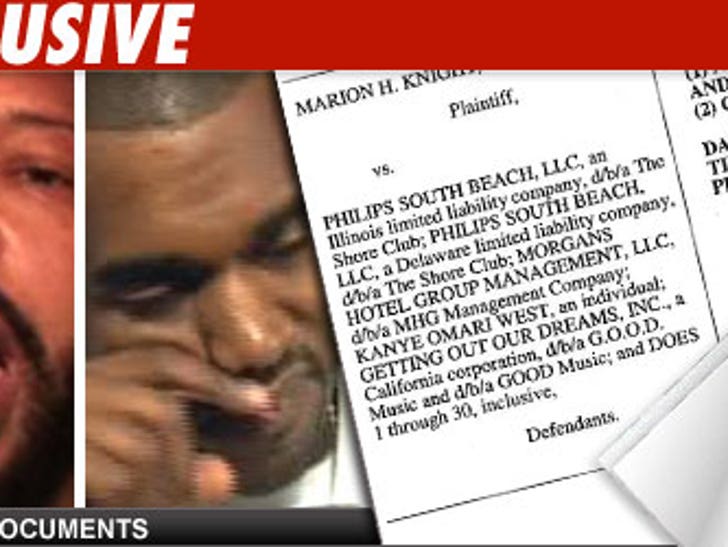 Suge Knight is picking a nasty fight with Kanye West over a diamond earring -- 3 years after the broke-ass record mogul was shot and then allegedly robbed of his ice at one of Kanye's parties.

Suge -- who recently filed for bankruptcy -- blames Kanye for allowing someone to smuggle a gun past security at West's pre-MTV VMA party at The Shore Club in Miami back in 2005, where an unknown person managed to shoot Suge in his upper right leg, shattering a bone.
According to the lawsuit filed on September 12 in US Bankruptcy Court in L.A., Suge claims he didn't just lose blood -- he also lost a 15-carat, $135,000 diamond stud earring inside the club during the incident -- and that too is Kanye's fault.
Now Suge, who claims he was so hurt that he needed to take a private jet back from Miami, is suing for all his bullet wound-related expenses AND "for damages for the loss of use and enjoyment of the earring." But check this -- even though Suge is bankrupt, he's worked out a deal with the Court that will allow him to keep a percentage of any dough he collects from the suit.
We shot a call over to Kanye's people, but haven't heard back.