What's in a Name? A Possible Payday for Linda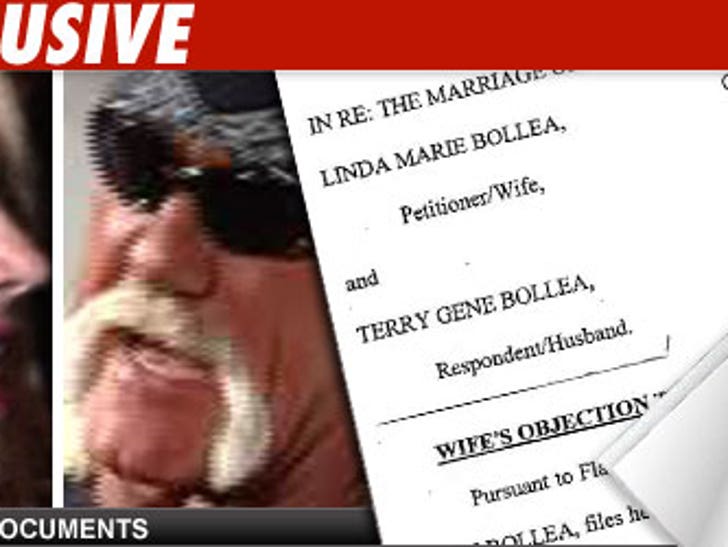 Linda Hogan's lawyers are taking another vicious swing at Hulk, because Linda says he's purposely sold his many trademarks -- including his wrestling names -- to his best friend to keep her greedy cougar paws off the profits.

In a pile of papers filed in Pinellas County Court, Linda says Hulk handed over the rights to his Hulk Hogan brands (like Hollywood Hulk, Hulkster, Hulkamania), grill, energy drink and more to his best friend Eric Bischoff for an insane discount. Linda's pissed because these are tons of assets she now can't cash in on.
Hulk's attorney, David Houston, told us: "There has been no siphoning of money -- if Linda has to ask again, we'll be more than happy to provide the same answer."
Linda's also trying to keep Hulk's handlebar mustache the hell away from her mother -- because the Hulkster is convinced Linda's been sending their old furniture (from her many remodels of their Florida home) to mommy dearest to keep ... and he wants 'em back.
We're convinced the money fight between these two will never see a three count.