Rock Show Throwdown -- Who Sucked More?
Rock Show Throwdown
Who Sucked More?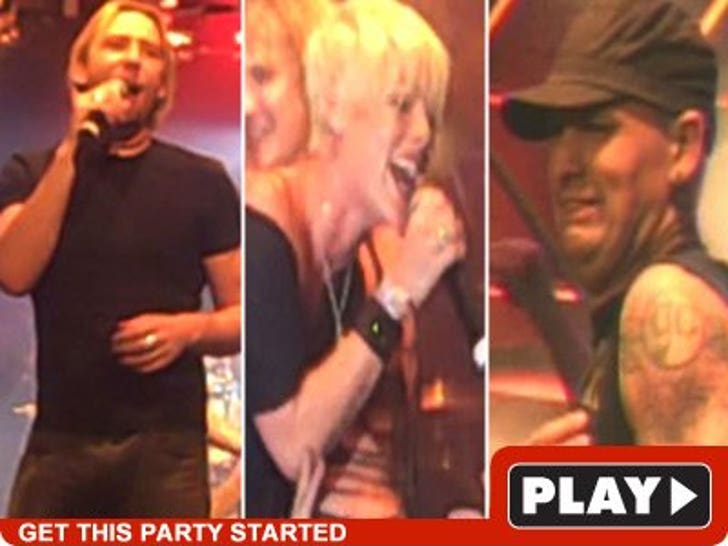 Chad Kroeger, P!nk and Benji Madden -- all three stars were coaxed into coming out of the audience and singing at the Steel Panther show in Hollywood last night, but only one of 'em didn't totally blow.
BTW -- Benji goes out without his darling Paris, the day after pics emerge of Hiltie partying with her ex ... coincidence?!