Fatigued Clooney Is Back on the Rebound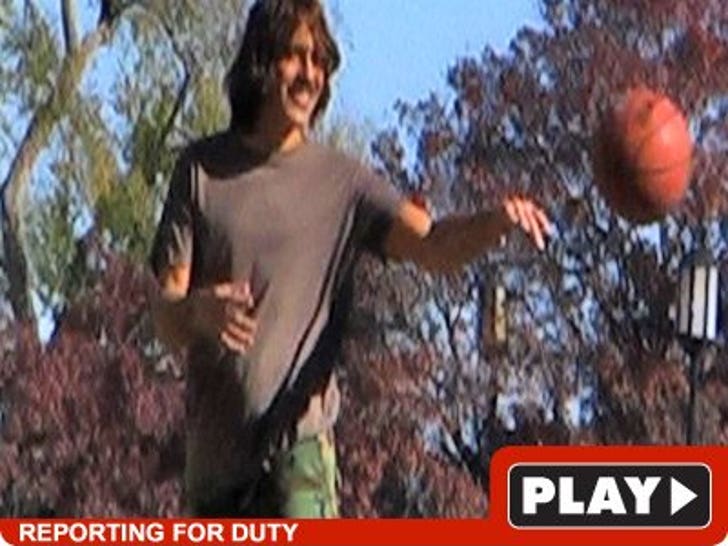 Roswell, New Mexico -- home to one unidentified feathered object.

Clooney, decked out in a military costume for an upcoming flick, was shootin' hoops at a park yesterday with his personal driver -- and not doing too bad either.
Gotta love a Clooney in uniform.