Winona Ryder Rushed to the Hospital in London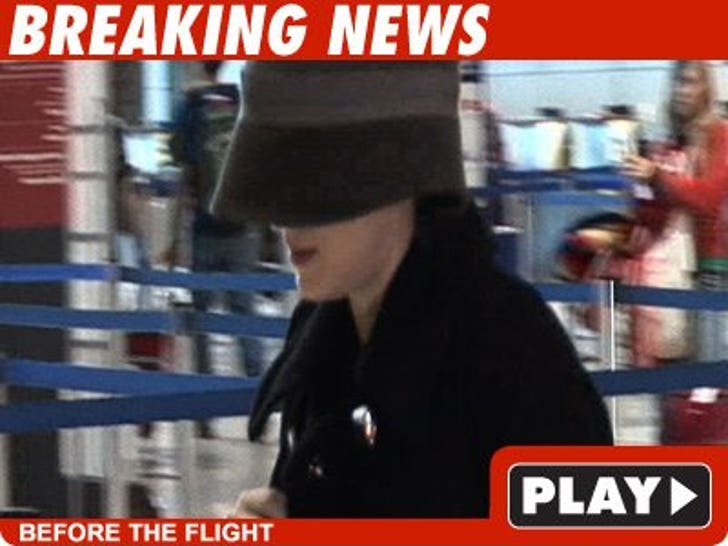 A trans-Atlantic flight for Winona Ryder turned turbulent when Winona Ryder fell ill and had to be taken to the hospital after landing.

Ryder spent only an hour or so at a hospital in London after she complained of illness during her flight from LAX. There was no priority landing and she felt fine by the time the plane touched down, but medics were waiting for her upon landing and transported her immediately to the hospital.
We shot video of Winona getting on the plane in Los Angeles and she clearly looks out of it even before takeoff.