Sheikh Shelled Out $300K to Doodle with MJ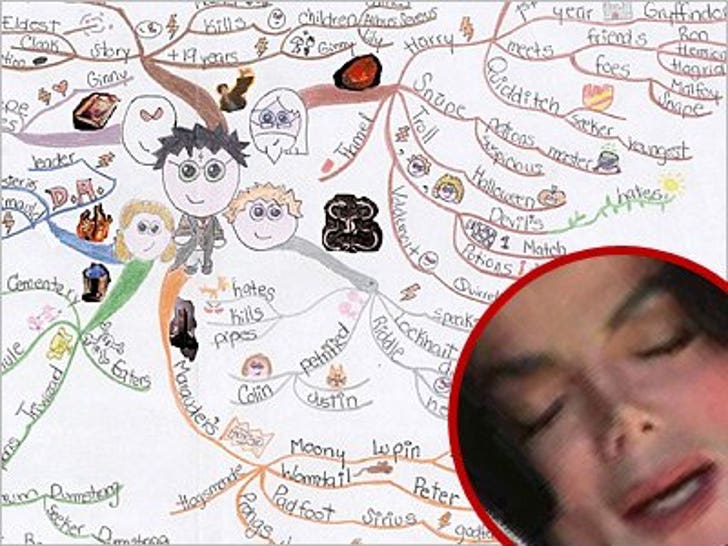 See that drawing below with a bunch of squiggly colored lines and random cartoon faces? Some guy actually shelled out over $300,000 to get Michael Jackson to do one just like it ... and he wants his jack back.

The Bahraini sheikh who's suing Michael Jackson for $7 mil allegedly shelled out the dough to mind-mapping guru Tony Buzan, who has his clients draw and color a mind-map that turns out to look like a little boy's third grade art project. For the record, MJ is a grown man.
BTW, after originally saying he was too sick to travel, Jackson's attorney said today Jacko will testify in London on Monday.