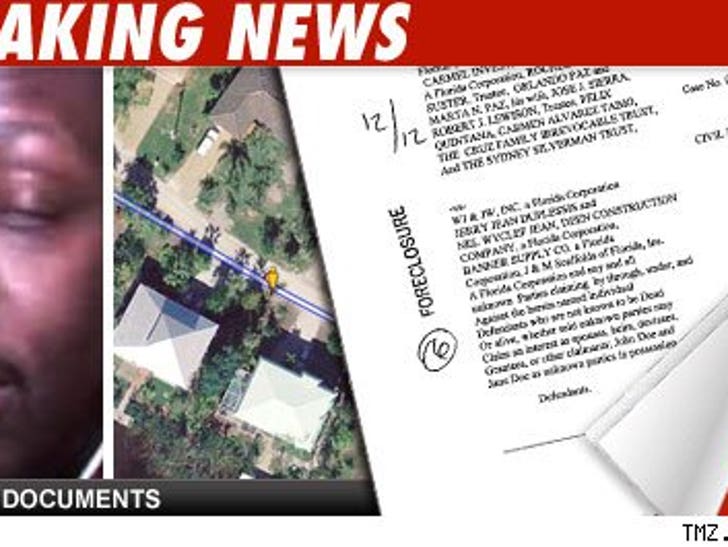 It's curtains for a Miami house owned by Wyclef Jean's company -- and it's not even built yet.

The as-yet-unfinished manse is going to be sold off by Miami-Dade county Dec. 12 because Wy -- through a company he set up with friends -- has yet to pay back over $2 mil he owes on the mortgage. The house went into FC City in March.
And it wasn't just the mortgage that wasn't paid -- court docs show there were plenty of people working on the house that haven't gotten paid either.
Wyclef didn't immediately comment.