Bail Set for Plaxico Burress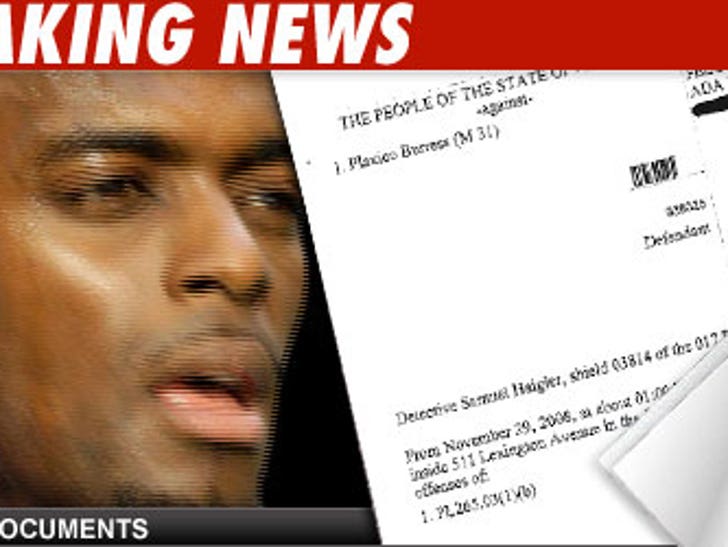 A judge set bail for Plaxico Burress at $100,000 today and a grand jury hearing has been set for March 31. He did not enter a plea.

The prosecutor had asked for a $250,000 bail due to the nature of the felony. His attorney argued that since Plax had a $35 million contract, he wasn't going anywhere. Apparently, the judge agreed.
According to court docs that detail what went down over the weekend, Plax was holding a drink in his left hand while fidgeting around his waistband with his right. A witness reported hearing a loud "pop" sound and Plax saying, "Take me to the hospital." His leg began to shake and a pistol fell out of his pant leg and onto the floor.
As for the illegal weapons charge, if convicted Plax could face as much as a 15-year prison sentence. His lawyer, Benjamin Brafman, told the judge the gun in question had been registered in Florida and even though Plax has a house in New Jersey, he spends half his time in the Sunshine State.