Wesley Snipes -- Always Bet on Black Belt!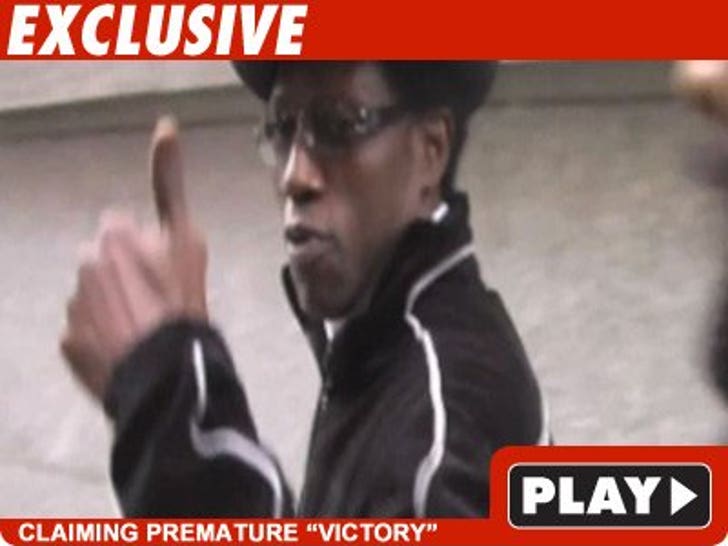 Wesley Snipes didn't look like a guy facing three years in prison yesterday in NYC -- and judging from his appeal, it's because he considers himself a national hero!

His lawyers are making a last ditch effort to get him off -- by mentioning how he "quietly and without any attempt to garner publicity" helped martial arts experts train flight crews post 9/11, training which "helped thwart the notorious 'shoe bomb' attack by terrorist Richard Reid." Passenger 57... for reals!
His lawyer is using this bizarre story to prove his character -- something they say was overlooked just to make an example out of him. The appeal also claims improper jury instruction and lack of pretrial hearing are grounds to throw the sentence out.