Lane Garrison -- Prison Ain't His Only Problem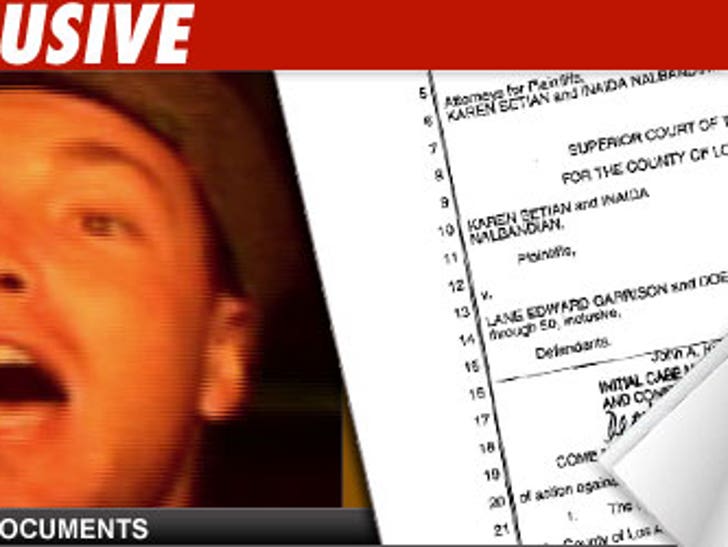 Lane Garrison is being sued by the parents of the boy who was killed when the "Prison Break" star was driving while blasted back in 2006.

Karen Setian and Inaida Nalbandian have filed a lawsuit against Lane -- who's currently serving 40 months in prison -- for the wrongful death of their 17-year-old son, Vahagn Setian.
Karen and Inaida claim Lane "purchased a bottle of vodka with and for minors, brought the vodka to a party attended by minors ... and shared and consumed the vodka with minors at the party."
The parents claim that's when Lane loaded up his car with three high-schoolers and headed to a Beverly Hills liquor store -- the trip was fatally interrupted when Lane crashed into a tree.
The suit, which we just found, was filed last month. The parents are seeking unspecified damages.