RuPaul: The Obamas Are a Drag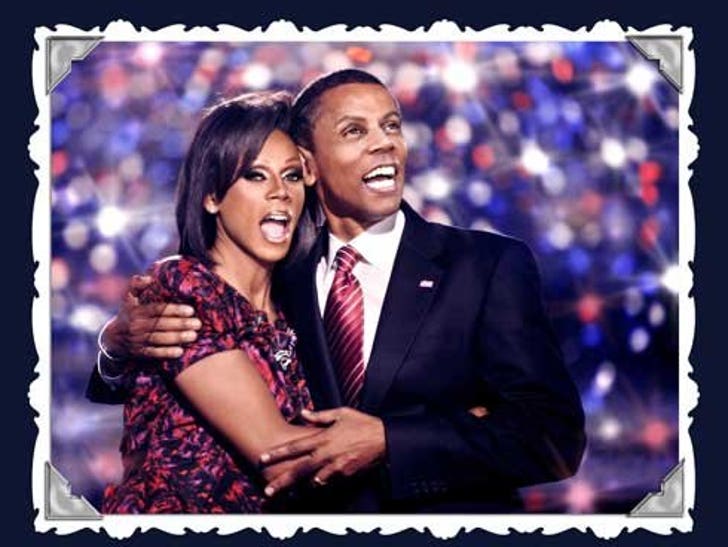 There's a drag queen in the White House ... via everyone's favorite female impersonator RuPaul.
The 48-year-old hot tranny diva posed as both Barack and Michelle Obama as part of a holiday promotion for her new drag queen competition TV series "RuPaul's Drag Race."
That's what you call change, people!