Joe Francis Gives Bad Jacuzzi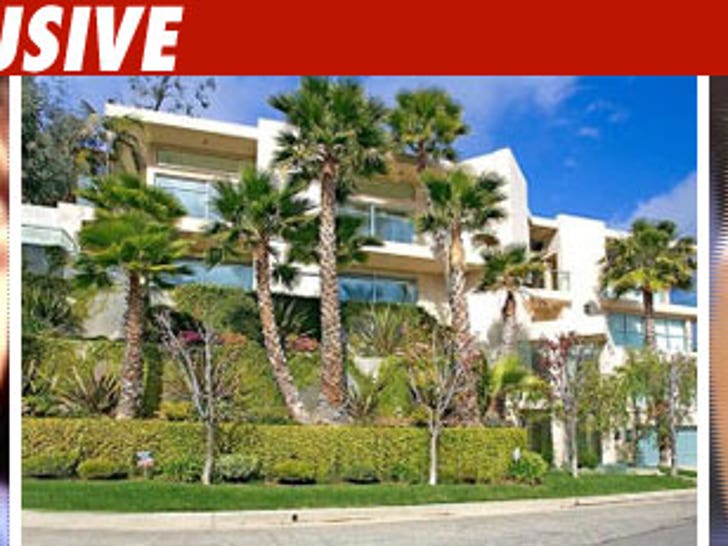 So ... you drop $6.5 mil on a home. Since Joe Francis once owned it, it's reasonable to assume the hot tub and the wine cellar are A-OK, right? Wrong.
The not-so-proud owners of the house are suing both Joe Francis and the person who sold him the house -- famed NBA coach Rudy Tomjanovich -- claiming more than $3 million in damages.
Francis is listed as the owner/builder who "substantially remodeled the Property" from 2000 to 2003. He sold it to Rudy Tomjanovich and his wife in 2004. Rudy then sold it to the plaintiff, Steven Bardack -- the guy who founded Strata Capital and also served as a head honcho at Yahoo.
Among other things, Bardack claims the Tomjanovichs defrauded him by not disclosing problems with the decks, the paint, the caulking, the walls, the travertine, the skylight, the windows, the glass -- basically, he claims the house is a disaster.
The suit alleges Francis had a duty to make sure the remodel was up to par -- but the final product was allegedly far from it.
We're guessing we know why the Jacuzzi is on the fritz ...
Joe just gave us this statement: "After I built the house, I sold it to Rudy Tomjanovich. I never spent one single night in that house and only visited a handful of times. But, I'm sorta bummed out that it might cost me $3 million and I never got to have one naked girl in that jacuzzi. Thank God for insurance."