Michelle Rodriguez: The Trash & The Furious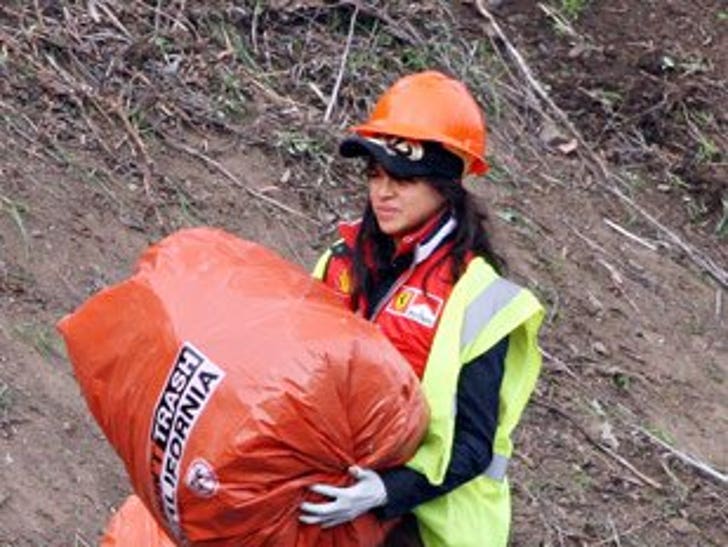 Michelle Rodriguez's work is garbage ... literally.
The demure 30-year-old probation violator fulfilled her court-ordered community service by picking up the debris on the side of an L.A. freeway on Monday.
It's still unclear if her career was in one of those orange bags.