The Chick Sucked Into Barkley's DUI -- On Tape!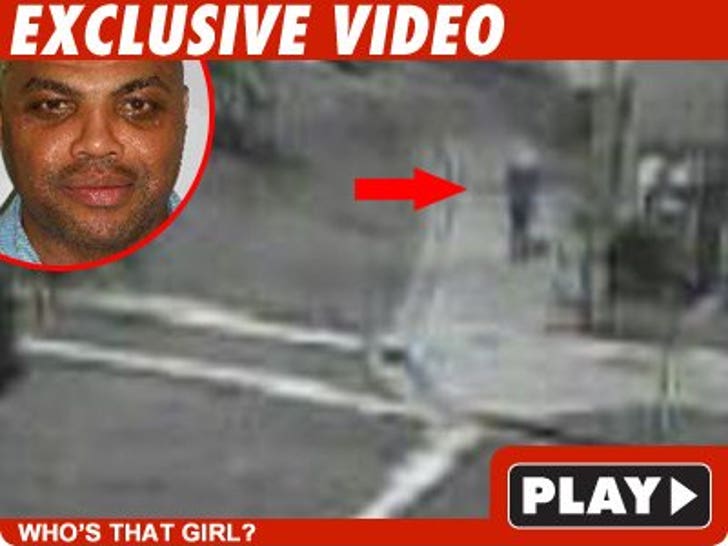 So here it is ... the surveillance footage that cops believe shows Charles Barkley blowing through a stop sign -- and picking up the mystery woman he allegedly claimed had a very special oral skill-set.
The tape -- which also shows a cop car from the DUI task force pursuing Barkley -- was shot from a nearby building in Scottsdale, Arizona on December 31. You first see a woman walking down the street. A short time later, you see Barkley's SUV blow a stop sign, and head in her direction. It appears the SUV stops up the street and picks her up.
Then a cop car comes into frame and chases after the SUV, stopping it for good.
The time code embedded in the footage is one hour off from the time marked in the police report, but we've learned the camera was programmed for Pacific standard time -- not Arizona time -- which is an hour ahead. We're told the camera could only program Pacific, Central and Eastern time.
Barkley is set to face a judge for his DUI arrest on January 20th ... As for the chick, we're thinkin' Sir Charles simply blew that one -- how's that for irony?