Nicollette Bolton' to Spade?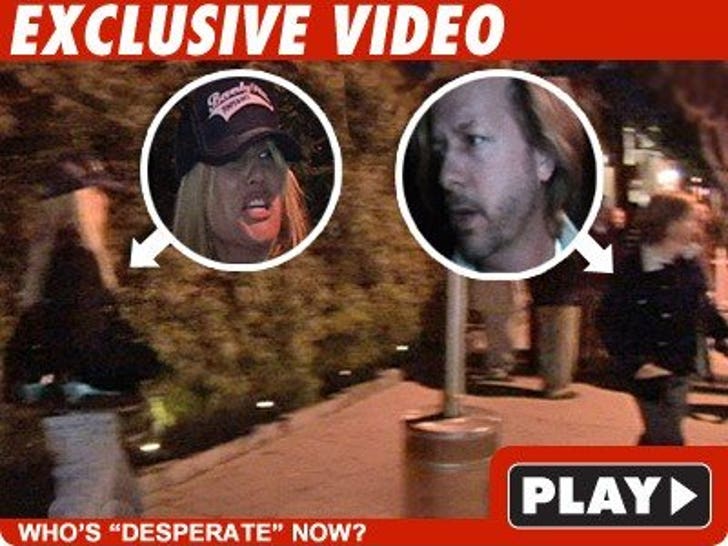 Looks like Nicollette Sheridan is the latest to be sucked in by the mysteriously alluring gaze of David Spade -- a gaze that already has claimed Heather Locklear, at least one Playboy Playmate, and Nic's co-star, Teri Hatcher.
Spade & Sheridan were rumored to have hooked up at her birthday party back in November -- three months after she broke it off with former mullet master Michael Bolton. Last night, each dodged cameras after eating together at Koi.