Kid Rock Tells Judge to Suck It!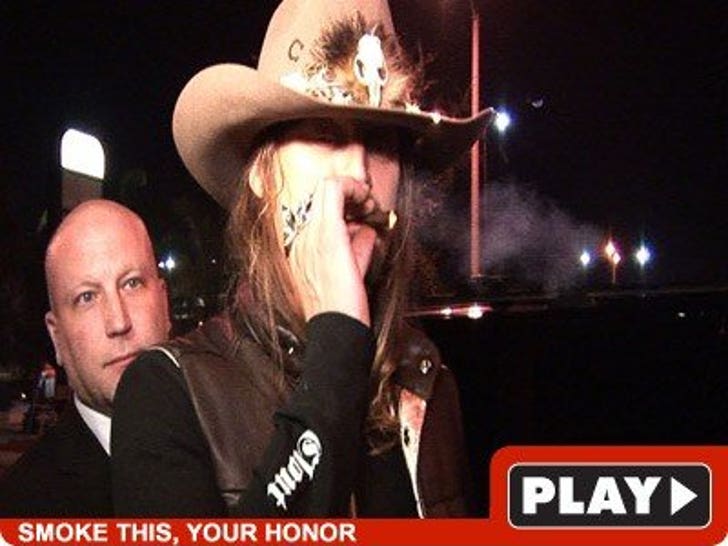 Just like in his song "Cowboy," Kid Rock's only words of wisdom to the judge who sentenced him -- "Suck my d..." We're talking about the judge who told him performing for the troops in Iraq was not valid community service.
The American Badass already posted the judge's name, work number and address on his website to get his fans to complain -- and now he's got a challenge for the dude: How 'bout you go to Iraq for a while if you're such a badass.
Kid has to complete 80 hours of community service by this February as part of his sentencing for that Waffle House beatdown in '07.