Megan Fox: I'm an Insecure Transvestite!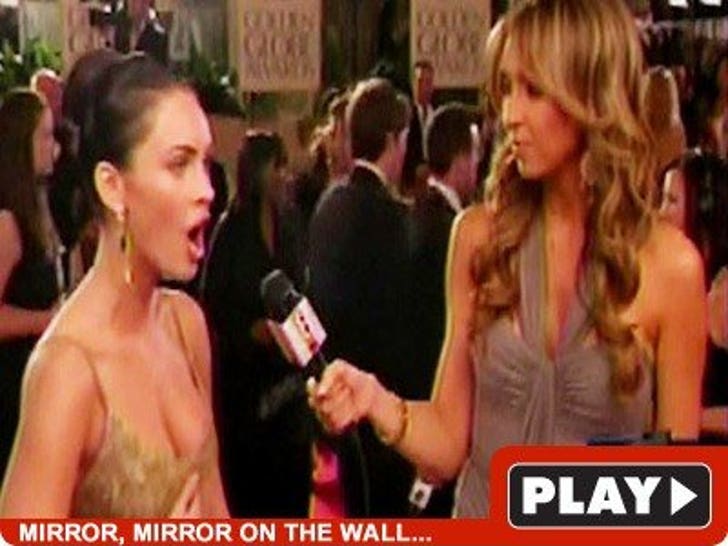 Megan Fox thinks she looks like Alan Alda -- a transvestite version of frickin' Alan Alda.
The chick who's been called the sexiest woman on the planet by ... just about everyone, bashed the hell out of herself on the red carpet before the "Globes" yesterday -- and amidst the self-inflicted ego crushing, a straight-faced Megan blamed the whole thing on being "painfully insecure."
While the statement probably explains the whole Brian Austin Green relationship, the fact that she also bragged about her ridiculously thin wasteline and a body built by an impressive workout regimen probably means the self-deprecation thing is just a load of crap. Right?