Paris Hilton Has No Friends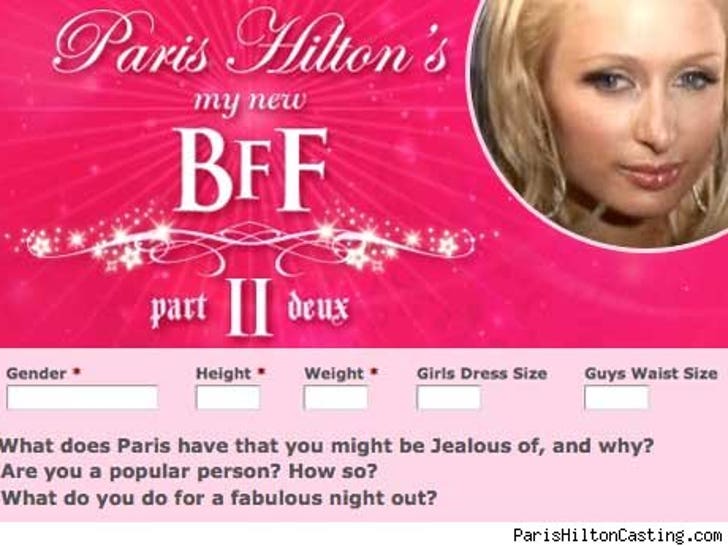 Apparently things must not be working out with Paris and her TV BFF Britney Flickinger, because a casting call for a new season of "My New BFF" has just begun.
On the casting website for Paris Hilton's search for a BFF, possible contestants are asked deep and profound questions -- about their height, weight and dress size. The only requirements are that applicants be at least 21, but appear under 30. Ali Lohan fails on both counts.
There is also a section that even opens the casting to "fabulously fierce guys." Not that there's anything wrong with that.