PR Chick Shagged By Golden Globe Red Carpet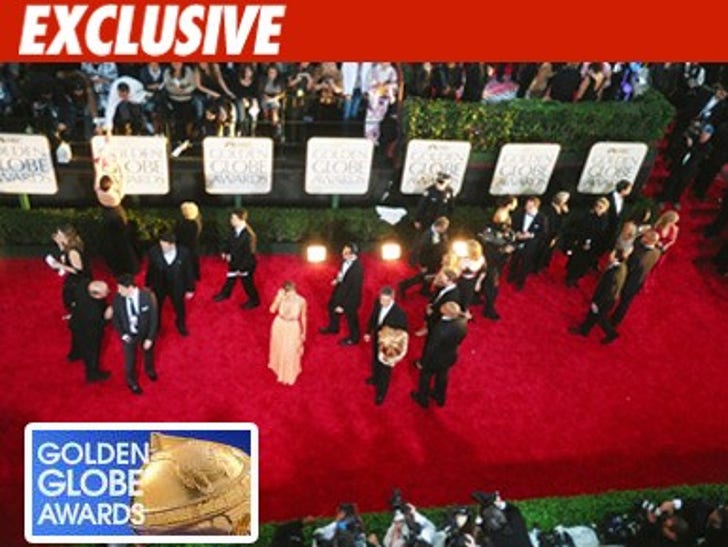 Turns out heinous dresses are not the only thing women have to worry about on red carpets.
A lady who runs a PR company has filed suit against everyone under the sun because she bit it on the red carpet at the Golden Globes.
Monica Matulich, who runs a PR company, claims there was a missing section of the carpet, which was covered by a "fabric flooring which appeared to be suitable for walking but was defective, unsuitable and dangerous."
Matulich says she fell on the missing red carpet area and badly hurt herself.
In the lawsuit filed in L.A. County Superior Court, she's suing the Beverly Hilton Hotel, AOL Time Warner, Time Inc., In Style Magazine, Tom Ford Design and American Turf and Carpet. Why Tom Ford, you ask. She claims T.F. was hired by In Style to design something in connection with the event. In other words, she's suing everyone.