"Idol" Bikini Girl's Lube Job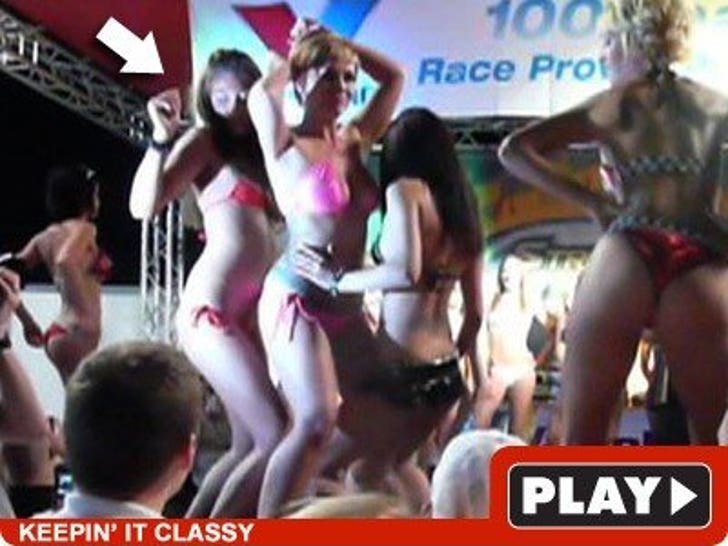 Before she skanked it up on "American Idol," Bikini Girl Katrina Darrell was shaking her bikini clad ass at a Valvoline sponsored swimsuit contest in Oklahoma.
The contest went down last May during an event for Street Warriorz -- legal street racing -- at the Tulsa Raceway Park.
We're not sure if Darrell won -- but everybody watching sure did.