Vivica's Psychic Friends ... Are Enemies!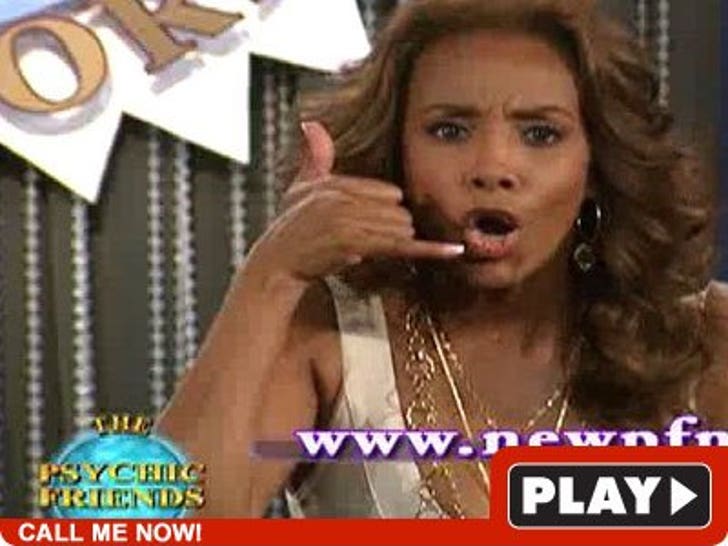 Vivica A. Fox is going to war with a bunch of telephone psychics -- and really, they should have seen this coming.
The actress is fuming over a commercial that just hit the 'net -- in which the former actress looks into a camera and insists people should blow $2.99-a-minute on a call to the Psychic Friends Network. But that's not why she's pissed -- Viv claims she's mad because the fortune tellers are allegedly "using her unauthorized likeness, footage, voice and photographs as an endorsement of their service."
Due to the fact that Viv's clearly sitting in front of a PFN sign -- and telling people to call the PFN phone number -- she may have agreed to get in front of a camera before a deal was finalized.
Vivica even fired off a no-nonsense email to our friends at BV Buzz saying -- "Vivica A. Fox is no friend of The Psychic Friends Network."
Several calls to the offices of the Psychic Friends Network have not been returned -- and we're sure as hell not blowing $2.99-a-minute to get someone on the phone.