Our Apologies to Sam, Australia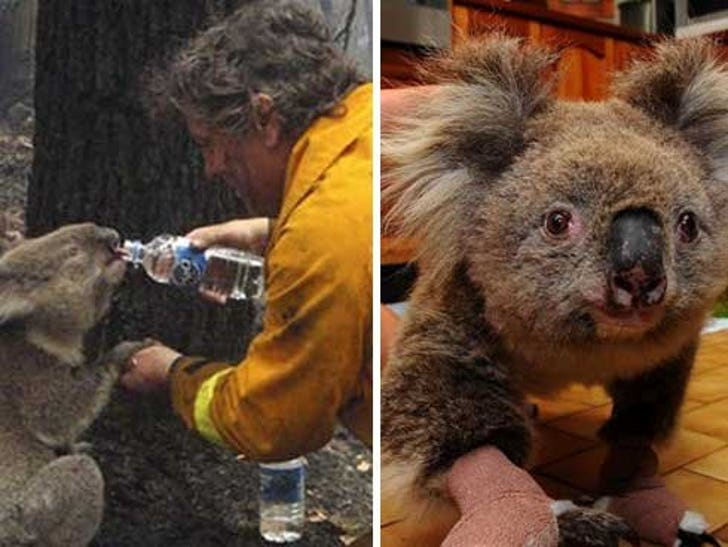 We officially apologize for poking fun at Sam, the koala rescued from the fires in the Australian wilderness. Sam was photographed drinking bottled water and we made a joke....and it was out of line.
Turns out lil' Sam suffered burned paws and was taken to the Mountain Ash Wildlife Shelter -- nothing funny about that. But since she's been at the shelter, Sam has drawn the attention of a male koala named Bob. The two are now said to be inseparable.
We made a joke about Sam drinking bottled water and then going to pilates and eating sushi. Bad joke, bad us.