Octuplet Mom -- She Asked For It, She Got It
Octuplet Mom
She Asked For It
She Got It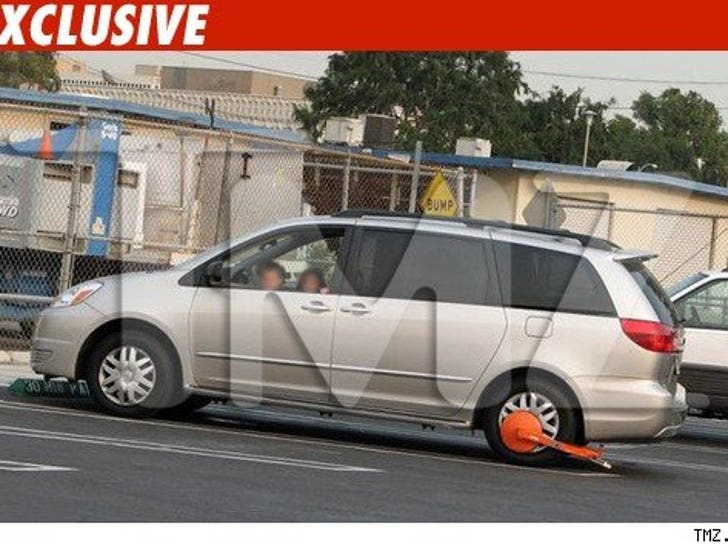 So you wonder who's gonna pay for Octomom's bushel of kiddies? Well this pic may foretell the future.
Nadya Suleman got the Denver boot two years ago for not paying parking tickets. The pic was taken in the parking lot of the Cal State Fullerton Children's Center. The future Octomom was attending school there when she came out to her Toyota Sienna to find she got the boot. Two of her kids -- #2 and #3 -- were in the front seat.
We did some digging and at the time the minivan was booted she had 3 delinquent parking tickets -- all issued on campus at Cal State Fullerton.
We're told the silhouette in the back seat is Nadya feeding another member of the soon-to-be-ever-growing brood.