Kimo -- Mug Shots Reveal Self-Destruction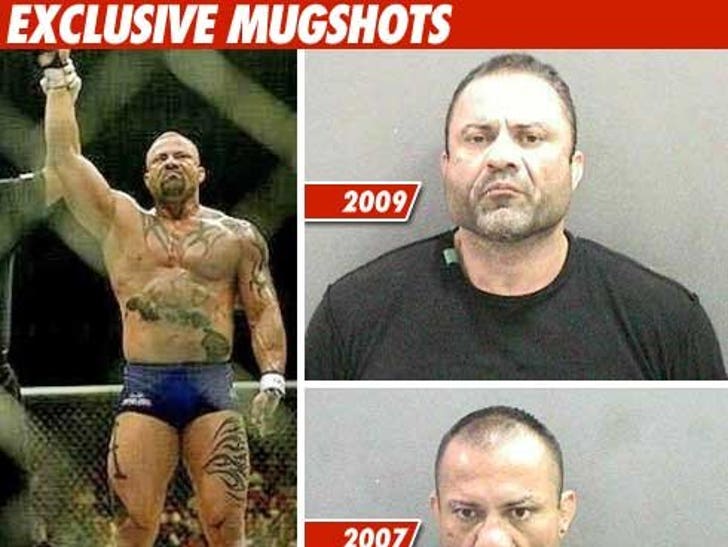 TMZ has just obtained yesterday's mug shot of former UFC superstar Kimo Leopoldo -- and it's just plain sad.
TMZ has learned Kimo has a history of legal issues besides the drug and stolen property charges he's facing from an arrest in Tustin, Ca yesterday. Back in '93 he was arrested for assault and battery and in '07 he was arrested for domestic violence.
Since then, he's become virtually unrecognizable -- a shell of the former fighting machine he used to be.
Kimo was released from custody early this morning. No word on when he'll be back in court.