Nicky & Paris' Fashion Faux Pas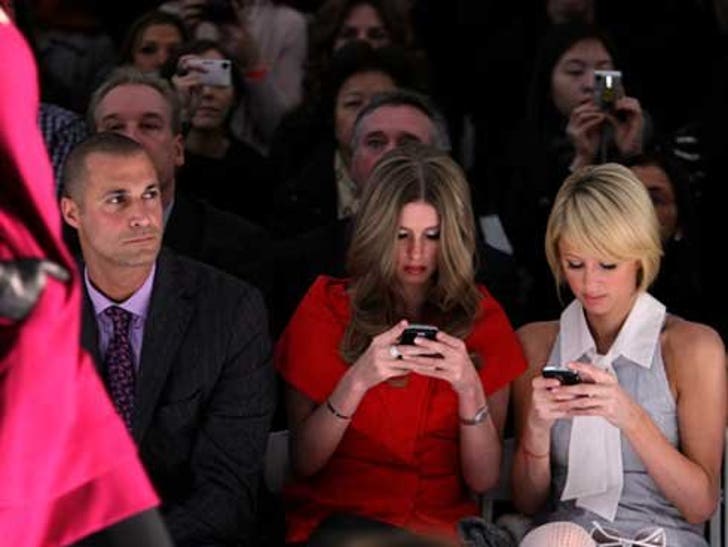 There's nothing quite like sitting in the front row of a runway show at NY Fashion Week ... and catching up on your electronic correspondence.
Even with "Top Model" hunk Nigel Barker sitting at their side and a model prancing before them, Nicky and Paris Hilton kept their concentration and successfully ignored the Pamella Roland Fall 2009 fashion show on Tuesday.
Hopefully, later in the day, someone will text them what happened.