TMZ to Verizon Users: iPhone Us!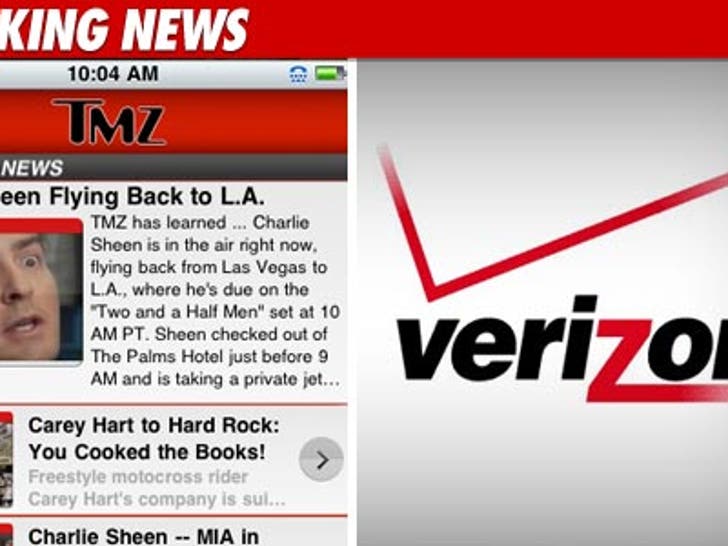 It's official. Verizon Wireless announces at a press conference it will start selling a version of Apple's iPhone 4 next month!
Problems with AT&T's service have scared off an untold number of potential iPhone users, but it's about to change.
Pre-orders of the Verizon iPhone will begin on February 3. The price will range from $200 to $300 with a 2-year contract.
iPhone us! Check out the TMZ App ... the price is FREE!!!!!