Tiger Woods' iPhone -- Porn and Cartoons!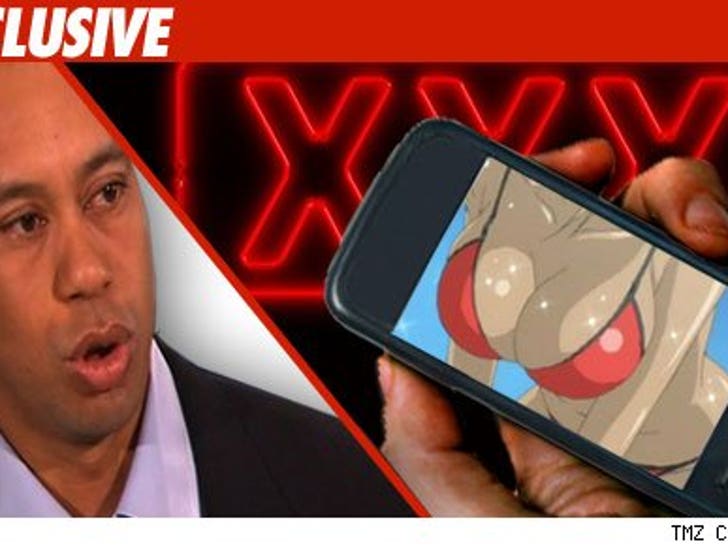 Tiger Woods carried more than a set of clubs everywhere he went -- dude had two vices at the ready whenever he left the house ...
1) Porn
2) Cartoons ... and he kept them both in his front pocket, this according to someone in a position to know!
Our source -- very close to the situation -- says the golfer regularly loaded his iPhone with stimulating content ... and porn, too ... but that was before he went to rehab.
... and no , they don't sell XXX content at the App Store.