Tiger Woods Tee'd Off -- The Full Workout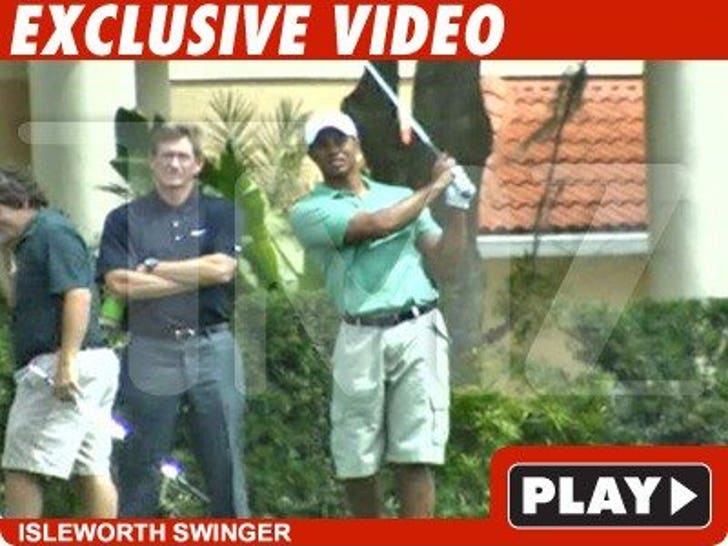 UPDATE: Check out the new, expanded footage, which shows Tiger chipping away and taking several shots -- it's awesome!

Tiger Woods is finally back in the swing of things, crushing golf balls at the Isleworth Country Club like nothing ever happened ... and TMZ has exclusive footage of Tiger in action.
FYI -- Woods is set to make his professional comeback in just a few weeks ... when he tries to take down the Masters. The guy in the blue is Tiger's swing coach Hank Haney.
Think his opponents are scared yet?