Chris Rock's Bro -- No Time to Reflect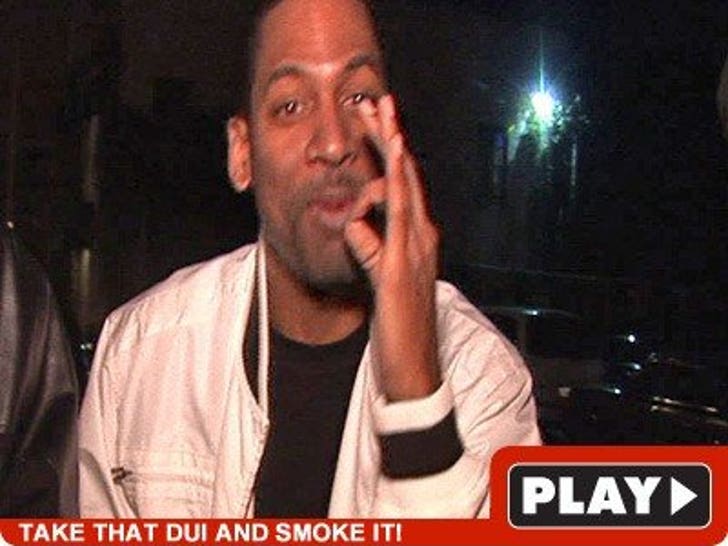 Tony Rock made his second appearance in front of a TMZ camera yesterday outside a Hollywood club. The first appearance was hours before, after getting sprung from the hoosegow following an arrest for DUI the night before.
Tony had mentioned something about drinking a bottle of Patron and then flooring it on the 101. He was definitely drinking, but at least last night, he wasn't driving. Baby steps.