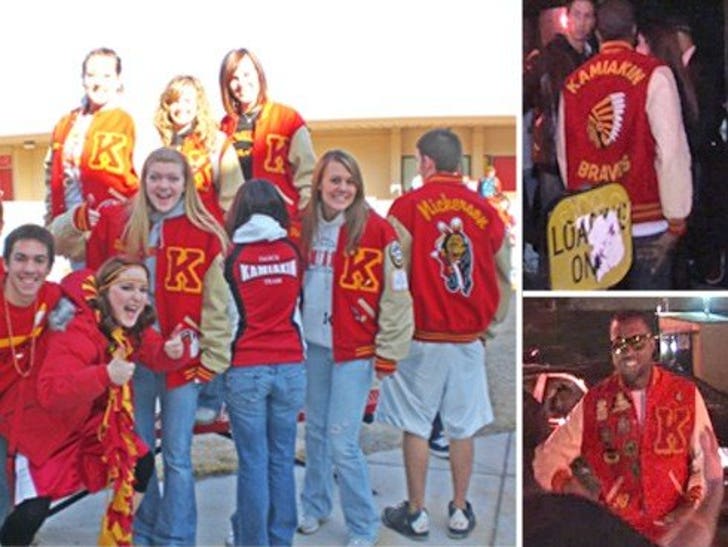 Finally, an explanation re: Kanye's feeble attempt to become the next Arthur Fonzarelli.
The superstar/emotional/ninth-grader was wearing a letterman jacket this week ... now we know it's from Kamaikin High School in Washington.
We're guessing it was a shameless attempt to recruit fans, because students at the school went nuts after seeing the video on TMZ. They made Friday Kanye Day. No word if the school will change its name to Kanye High -- come to think about it....