Jacko Suing Over Creepo Auction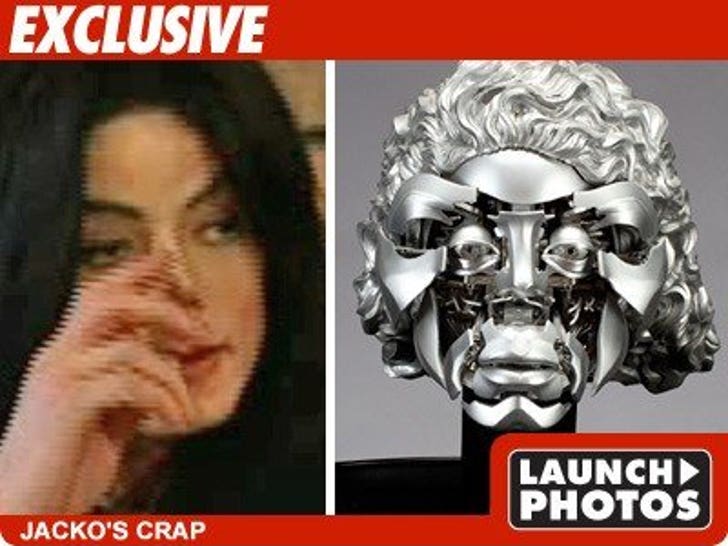 Michael Jackson's production company is suing the company trying to auction off all of Jacko's weirdo personal property -- including the hands from Edward Scissorhands, rhinestone gloves and socks, a tacky robe and the gates from Neverland.
In the lawsuit, filed today in L.A. County Superior Court, Jacko's camp claims Julien's Auction House is "not legally entitled to retain possession of Michael Jackson's personal property."
The suit claims the auction house has repeatedly refused to return the stuff.
The auction is scheduled to take place April 22 in Bev Hills.